Braille Labeler
Braille Labeler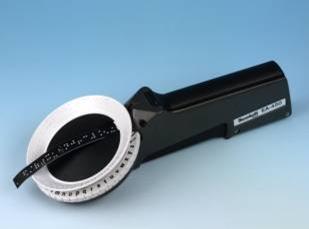 Use it to label everything: your files, records, DVD's, credit cards, business cards, name, address and phone numbers for your phone book.
Key Features
1. Easy to use
2. Handle fits comfortably in your palm.
3. Label tapes are simple to load.
4. Small size makes it perfect for travel.
5. Lightweight and durable construction.
6. For use with 3/8" and 1/2" wide labeling tape (Tape sold separately)