Talking Scientific Calculater
Talking Scientific Calculator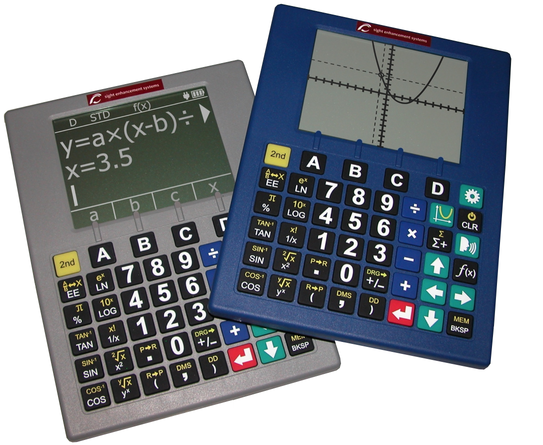 Key Features:
Perform scientific, statistical and trigonometric calculations and fractions.

Ability to evaluate functions.

Large four-line graphical display with selectable contrast.

Adjustable display backlight for operating in low-light conditions.

Clearly audible voice output, via earbuds.

High visibility keys.

Long life battery rechargeable through USB.

Dimensions: 24.8 cm X 18.9 cm X 1.6 cm

Available in silver or blue.